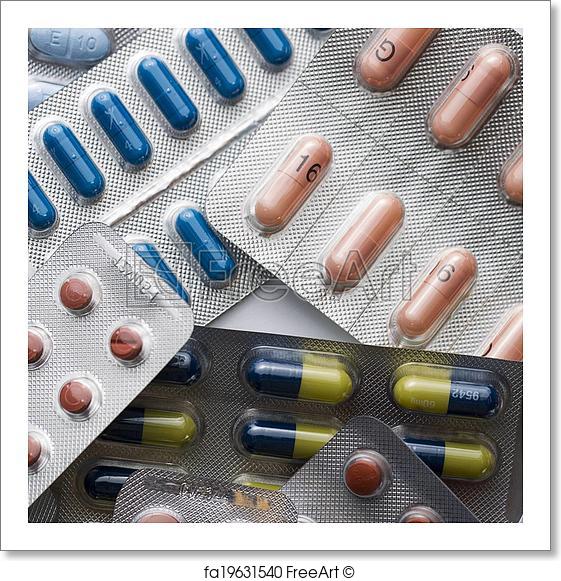 Blister Pack
Blister pack is a term for several types of pre-formed plastic packaging used for small consumer goods, foods, and for pharmaceuticals. Blister packs are useful for protecting products against external factors, such as humidity and contamination for extended periods of time. Opaque blisters also protect light-sensitive products against UV rays. Printed & Plain Aluminum foil, hard tempered, 18 to 30 microns thick, Coated with Heat Seal Lacquer, globally used in pharmaceutical companies for Tablet & Capsule Push through packaging.
Blister packs are created by means of a form-fill- seal process at the pharmaceutical company or designated contract packer. A form-fill- seal process means that the blister pack is created from rolls of flat sheet or film, filled with the pharmaceutical product and closed (sealed) on the same equipment. Such equipment is called a blister line.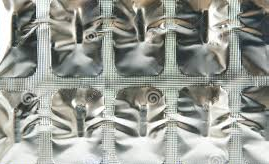 Strip Pack
Strip packaging has come to stay in Pharmaceutical, Confectionery,Engineering and Industrial product sectors. Strip Packaging machines are designed to handle a wide range of products with utmost precision and speed up-to 2400 units per minute. The Products from the hopper passes through a stainless steel feeding system and goes to sealing roller cavities where laminated foils, drawn from two rollers, packs and seals the products in a continuous strip. The strip then passes through vertical and horizontal Gutter assemblies to deliver the desired sizes of strip
packages.
Soft tempered aluminum foil, 30 to 40 micron thick laminated with LDPE Film usedin pharmaceutical industry for high moisture sensitive tablet & Capsules packaging .Strip pack doesn't have thermoformed or cold formed cavities; the strip pack is formed around the tablet or capsule when it is dropped to the sealing area between
sealing moulds.
The advantage of strip pack is that Al/PE laminated film has the same protectiveproperty as cold forming aluminum film, that perfectly protects the medicine from moisture,light and oxygen.
CR Foil
CR Foil is special packaging used to reduce the risk of children ingesting dangerous items. This is often accomplished by the use of a special safety cap. It is required by regulation for prescription drugs, over-the- counter medications, pesticides, and household chemicals. In some jurisdictions, unit packaging such as blister packs is also regulated for child safety. Child resistant Aluminum foil, either Paper base or PVC base used in blister pack in Europe for packing of Generic Medicines.
Lid Aluminum Foil
These foil lids are paper thin in dimensions and are used as temporary lids for the use-n- throw food product containers. All these aluminum foil lids can be customized with images, information, logos and prints as per the requirements of our clients. Soft tempered Aluminum Foil, 30 to 40 micron thick, coated with PP/PS/Universal Lacquer, immensely used in food and dairy industry & use-n- throw food product containers.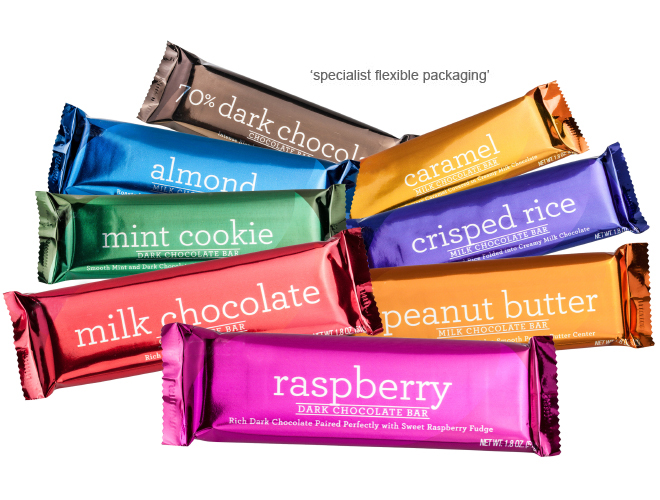 Confectionery Packaging
Aluminum's ability to form any shape and its protective qualities have made it the most versatile packaging material in the world. In addition, a key benefit is that aluminum foil, aluminum cans and other aluminium packaging materials can be fully recycled and reused an infinite number of times. Oue company manufactures Soft tempered Aluminum Foil, Printed, 7 to 15 micronsthick, coated with food grade coating & Heat Seal Lacquer, used for Chocolate Packing.
Extrusion Laminates
Extrusion coating is the coating of a molten web of synthetic resin onto a substrate material. It is a versatile coating technique used for the economic application of various plastics, notably polyethylene, onto paperboard, corrugated fiberboard, paper, aluminum foils, cellulose, Non-wovens, or plastic films. Our company manufactures Poly Coated Paper/2 ply/3 ply/4 ply laminates for Pharmaceutical Sachet Packing and Contraceptive Packaging.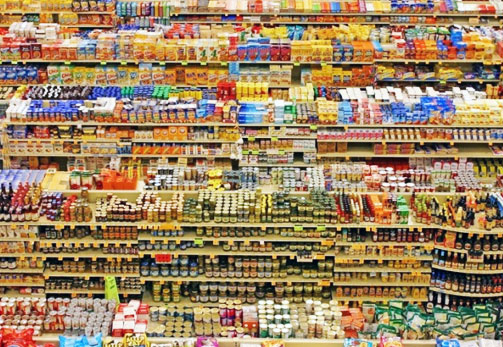 FMCG Packaging Materials
We manufacture and supply a supreme quality range of FMCG Packaging Material, which is provided as per the set industrial norms and standards. These packaging materials are innovative in terms of finishing, size, raw materials and looks and we offer these materials with high durability to the clients.Our company manufactures FMCG packaging containing Polyester/BOPP Based Laminated, 2 Ply, 3 Ply& 4 Ply laminates, laminated with various substrates like Poly,Metalized Polyester, BOPP, C.P.P, Aluminum Foil etc. depending upon product to be packed& customer requirements.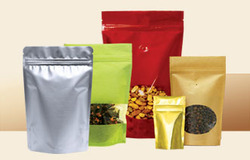 Preformed Pouches
We specialize in manufacturing customized pouches in accordance with drawings and specifications provided by our clients. Preformed pouches in all structure, shapes and sizes are produced with option for eyelets and loop handles. It is Centre Sealed, Side Sealed, Side Gusseted, Bottom Gusseted,Stand-up, Zipper pouches etc.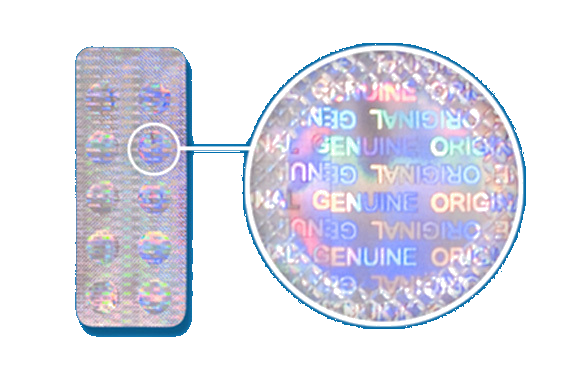 Holographic Products
Holographic hot stamping foils are used for authentication of valuable documents like important Certificates, Mark Sheets and Share Certificates etc.Fussion Mark hot stamping foils can be fused on to a host of surfaces such as paper, plastics,leather, etc. These are non removable and non transferable and are available in acontinuous pattern hologram or as individual index sensor marks suitable for hologram registration equipment on hot stamping machines. High security holograph strip transferred aluminium foils for pharmaceutical packaging, High security holograph sachets and Gift wrappers.